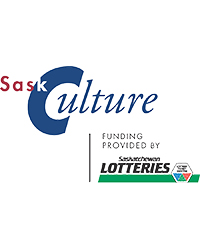 SaskCulture Nonprofit Lifecycles Capacity Lab 2020
When
Occurs on Saturday March 28 2020
Approximate running time: 5 hours
Venue
Event Notes
×
SaskCulture Nonprofit Lifecycles Capacity Lab 2020
How does it work? Each participating organization will nominate a team of three: senior staff (Executive Directors/General Managers) and two board members to join the program. Over the course of about eight months, from March to October 2020, the cohort of teams will participate in a combination of in-person and virtual learning sessions led by our highly experienced capacity-building specialists to define and implement a capacity-building plan for their organization.
What happens in this process? Through the process, participating organizations will: •Understand the stages of your organization's lifecycle •Assess your organizational capacity •Get clarity on the capacity-building activities that offer the greatest impact for your organization •Develop a focused organizational capacity improvement plan •Learn and grow with a diverse cohort of organizational leadership colleagues.
This program is created in partnership with the Nonprofit Lifecycles Institute, founded by Susan Kenny Stevens, an internationally-recognized consultant, author and lecturer on management, financial, and organizational issues pertaining to philanthropy and the not-for-profit sector.
Who should attend? Cultural organizations (SaskCulture Members and Non-members) •Three person teams: Executive Director plus two Board members •Maximum of 20 organizational teams accepted
When does it run? March to October 2020
For more information visit: https://www.saskculture.ca/news/2020/1/7/saskculture-nonprofit-lifecycles-capacity-lab-2020.